Covid-19 vaccination seems to be the shortcut and access back to your office and office life - but can your employer require you to be vaccinated? What if a colleague refuses to accept the two injections offered ...?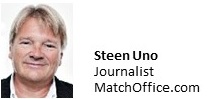 Since the New Year, the Covid vaccines have taken the form of the long-awaited game-changer that can finally make employees see light at the end of the tunnel and the way back to their office and office life.
Companies around the world are currently planning how their work patterns, office environments, interior designs, staffing, etc. will best be able to match the future workday and life after the Covid-19 vaccinations.
International studies, however, show that employers are strongly divided on the question of whether vaccination should be necessary for an early return back to the company's office spaces.
The majority finds that covid vaccinations will generally be a good solution for their employees, but at the same time half of the respondents point out that they won´t require their employees to get vaccinated.

Mandatory
Before Christmas, Facebook founder Mark Zuckerberg told his 50,000 employees that he doesn't think it would be necessary to require vaccinations for employees to become access back to the company offices.
"No matter when the vaccines become available, we gave our employees the green light to work remotely until July 2021. Our offices will remain closed and we don´t expect to reopen until the vaccines will be widely available."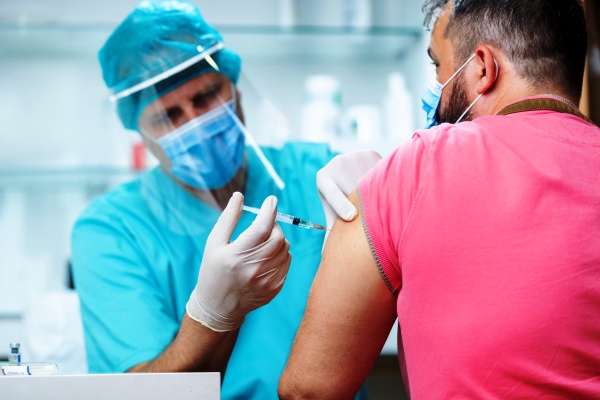 Current studies show that employers are rather divided on the question of whether
Covid-19 vaccination should be mandatory for a return to the company offices.
Photos: iStock

The US Equal Employment Opportunity Commission stated in its guidance that US companies are legally capable of requiring their employees to be Covid-19 vaccinated as part of their employment relationship.
"If you as an employee oppose your employer's demands for vaccination, it is within the legal rights to dismiss you," Columbia University Professor Holly Helstrom underlines.

Legal obligation
According to a recent survey of 750 business leaders across Ireland and the UK, 40% said they would be willing to fire an employee if they refused to get the Covid-19 vaccine.
UK software company HRLocker´s study found that approx. 25% of the CEOs, CHROs, managing directors and HR directors are planning to make vaccination compulsory for their staff to return to the workplace.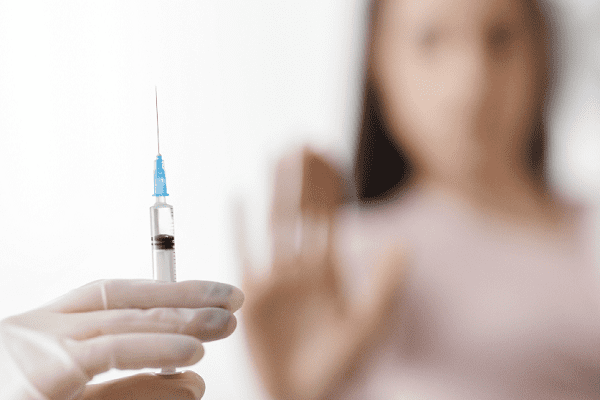 In most EU countries, employers must not terminate their employees due to a lack
of vaccination certificate as long as no legal obligation exists.


In most EU countries, employers are not allowed to terminate employees due to a lack of vaccination certificate as long as no national statutory vaccination requirement exists.
Also, in the absence of legal obligation, employers have no right to information from their employees regarding their vaccination status.
You are not forced to answer your employer´s questions about your thoughts or status of Covid-19 vaccination, but employers may offer employees incentives to get vaccinated qua a reward, an extra day off, etc.

Corona passport
In January, the EU decided to postpone several countries´ desire to discuss a pan-European Covid-19 passport which, among other things, would allow travelling again when you've received your two vaccinations.
Nevertheless, several countries also within the EU are currently projecting and developing an upcoming digital coronavirus passport to facilitate and revive business and pleasure travel.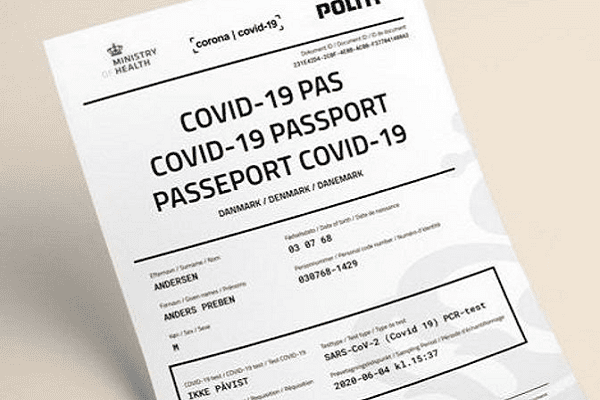 Several countries are currently projecting and developing a digital corona passport
to facilitate and revive business life and travel.


For example, the Danish government is in the process of launching a digital Covid-19 passport in collaboration with business and culture departments targeting more purposes than just travel in the efforts to reopen Denmark.
"It is crucial for us to be able to restart Danish society so that companies can get back on track," Denmark's acting Minister of Finance Morten Bodskov explained at a press conference in February.
Many other countries around the world Sweden are currently also calling for an international standard to recognise vaccinations to pave the way for a reopening of business life and travel. ●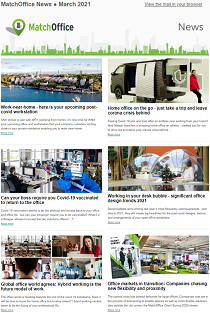 Read more:
Forbes.com: Will your boss require you to get a covid-19 vaccine
Cnet.com: Your employer can require you get a covid-19 vaccine
Siliconrepublic.com: One in four firms want to make Covid vaccine mandatory
Chicagotribune.com: The vaccines move back-to-the-office plans closer to reality