Currently, corporate real estate giants are massively entering the flexible office space sector, including the global coworking market - one of many significant insights of the recently held Coworking Europe 2018 in Amsterdam.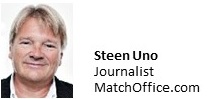 Following global corporate real estate giants as Colliers International, American JLL and British Savill, the world's most extensive commercial real estate services and investment firm CBRE is the latest to launch their coworking brand.
Opening in 2019, the new flexible workspace company Hana is ready to provide flexible office space and coworking memberships under management agreements with landlords.
These years, the coworking industry, in general, is having an significant impact on the performance and utilization of corporate real estate. Landlords have been making remarkable investments into their coworking spaces
With the major corporate real estate companies´ investments and commitments to the coworking market, it is no longer unusual to see and handle coworking spaces of up to 10,000 square meters.

Boiling market
At November´s most intriguing Coworking Europe Conference in Amsterdam, coworking insiders were speaking of independent coworking versus corporate coworking.
"Today´s coworking market and industry are boiling and evolving globally. Still more new providers of fancy fashionable coworking environments join the markets," MatchOffice COO, Martin Roerholt, states.
"And the small coworking space providers seem to appreciate how the stronger brands of the corporate real estate market´s big ones are generating and driving new potential customers into the market, leading everyone to a positive outfit,"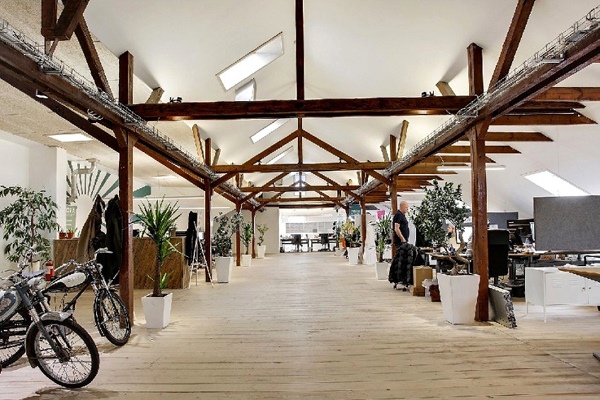 With the major corporate real estate companies´ entering the coworking market, it
is no longer unusual to launch flashy coworking facilities of X-large sizes.
Photos: Coworking Plus, Odense Denmark


As coworking industry evolves, and competition is sharpened, many providers worldwide begin to segment their brand. By focusing on niches, coworking environments can create communities of like-minded businesses that support each other and develop a shared economy.
Working together in shared spaces and environments naturally developes mutual opportunities, often discovered by chance, for additional revenue streams and support for members.

New niches
"When targetting particular types of potential coworking users and members, you will achieve a form of a niche in something that is already a niche industry.
Tech-based coworking communities have been around for many years, but now, coworking for blockchain-related companies (eg, the provider Primalbase), cryptocurrency, all-women, medical, gamer coworking turn up everywhere.
In future, coworking and similar shared environments will definitely evolve into even more specialized niches concerning their target audience. Market segmentation, as well as growth into niche markets, are signs of a maturing real estate industry," MatchOffice COO Martin Roerholt adds.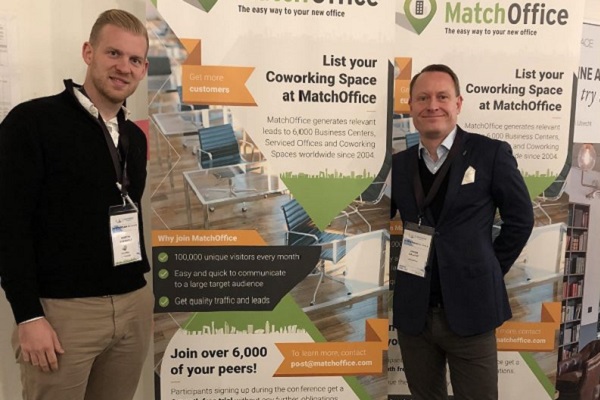 "In future, coworking environments will evolve into even more specialized niches
alias market segmentation," MatchOffice COO, Martin Roerholt (left) states - to the
right, Jakob Dalhoff, CEO at MatchOffice.

As another result of this maturation big corporations like IBM, Verizon, KPMG, Microsoft and many more are currently moving into coworking environments testing the coworking spirits and benefits.
Companies with more than 1,000 employees today represent 25% of WeWork's annual revenue. According to WeWork that number increased by 250% in 2017, and the American coworking mastodont provider calculates to maintain continued growth in this market segment.

Coworking Europe success
At this year's Coworking Europe conference - the largest international event dedicated to the coworking industry - held at the amazing B Amsterdam startup ecosystem about 500 participants, including many co-working space operators, met to exchange ideas and search for new solutions.
A podium discussion focused on "Best ways to use technology to automate your space management and focus on the hospitality and community" - among the participants in the panel discussion was MatchOfice CEO Jakob Dalhoff.
Next year's edition of Coworking Europe will mark the 10th anniversary of the successful growing conference. The venue is yet to be announced. ●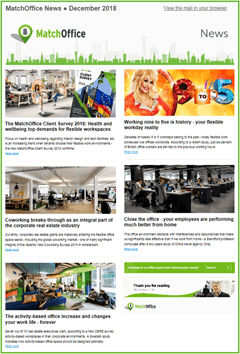 Read more:
Coworkinginsights.com: How was Coworking Europe 2018
Allwork.space: CBRE Launches New Coworking Brand, Hana
Allwork.space: Corporate Adoption Of Flexible Workspace Is Rising
Propertyfundsworld.com: World's largest companies shifting focus towards flexible workspace