The international commercial real estate portal based in Lviv in Western Ukraine did succeed in concluding agreements with many of their space providers in Europe and the USA, offering free coworking to Ukrainians fleeing the war in their home country.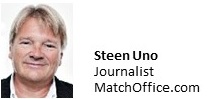 Ukrainians on forced escape from the horrors in their war-torn homeland now have the opportunity to keep in touch with their loved ones and maybe also handle the work duties of their Ukrainian company.
The rental portal MatchOffice is behind a newly started project that offers unpaid coworking facilities to Ukrainian refugees at several established coworking spaces in a dozen European countries and the United States.
"We are proud that an impressive number of our partners in these difficult times have expressed their support and give Ukrainians on the run free access to their business centres, coworking facilities and conference rooms.
Ukrainian refugees get free access to the internet, conference rooms, etc., enabling them to keep in touch with the family and perhaps their workplace at home," MatchOffice CEO Jakob Dalhoff says.

Relieves pain
From the first day of the Russian invasion on February 24, Jakob Dalhoff chose to continue his company and the 40 Ukrainian employees from the office in Lviv, which, so far, has avoided the worst Russian attacks.
Since the outbreak of war, the Danish director has supported several personal initiatives to relieve the mental pains of his employees and their families..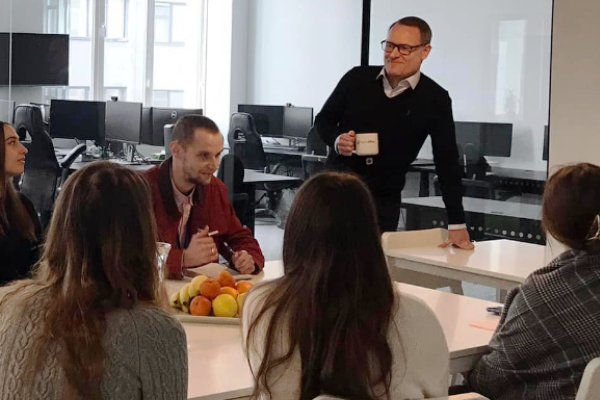 "I hope that Ukrainians on the run around Europe and the USA will take advantage of
our partners' most fantastic gesture," MatchOffice CEO Jakob Dalhoff emphasizes.

For example, Jakob Dalhoff has launched private escape routes out of Ukraine for those of his employees who have requested it
"With this new project, we hope to be able to help keep the courage of Ukrainian refugees, who constantly have their thoughts at home with their bereaved loved ones," the MatchOffice CEO points out.

Great gesture
"I hope that many Ukrainians on the run around Europe and the United States will take advantage of our partners' fantastic gestures."
Jakob Dalhoff urges Ukrainians fleeing to foreign countries to use the following list of countries and arrange user time in the desired business centre or coworking space: