Three out of four global office providers are hit, to a significant or severe extent - several even floored by the global COVID-19 meltdown. Just a few market operators seem unaffected, the new Industry Survey 2020 from MatchOffice reports.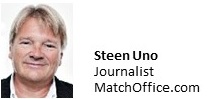 The commercial real estate industry has been dramatically hit and sent into the floor by the COVID-19 pandemic, which began to freeze and close office rental markets around the world from the first days of March.
Abruptly implemented, global curfews and bans on assemblies, demands for social distancing, etc., which from one day knocked down thousands of office and coworking spaces and the tenants' ability to pay their rentals, have left other thousands of operators badly hurt and challenged.
For MatchOffice Industry Survey 2020, 74% of the surveyed flex office and coworking space providers and landlords report their business severely or significantly hit by the corona crisis. 25% find themselves lighter affected.
This new global annual report, based on current reporting from 1,472 office providers in 58 countries, shows that an average of only one percent - in Denmark, even just 0.1 - of office operators estimates that the corona crisis didn´t affect their businesses at all.

Tsunami
"The damaging domino effect of this tsunami is painful to watch: When office tenants can no longer pay their monthly rent, landlords cannot repay their mortgage loans. When revenue terms fall, office property values decline, which quickly tightens the credits.
This falling could lead many of the investors who have put their own or others' money into a severely hit office property to and sell it either for distress or for strategic financial reasons," MatchOffice CEO Jakob Dalhoff comments.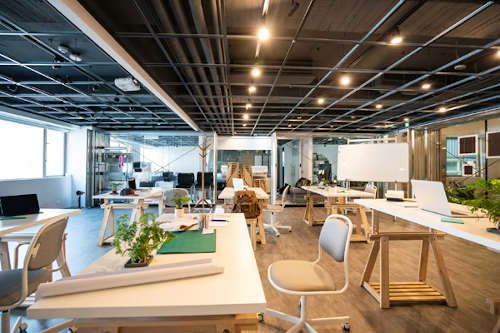 Empty office and coworking spaces worldwide - the COVID-19 meltdown has left
thousands of tenants unable to pay monthly rent, knocking down and challenging
other thousands of providers. Photos: iStock

According to the MatchOffice study, the responding international office providers and landlords are feeling overwhelmed by the corona crisis with different vigor. Immediately, Swedish operators (33.5%), Asian (36.1%), and significantly Spanish (48.3%) seem worst hit and dangered.
"In New York, our industry estimates that more than 40% of the city office tenants were unable to pay their April rent to their providers. Many fears it will turn even higher for May and inevitably trigger numerous evictions and bankruptcies," Jakob Dalhoff adds.

Transition ahead
Several similar new studies focusing on the global real estate office market predict strong worldwide aftermaths coming up with the COVID-19 reopening. The message is clear:
Following two tough quarters of the economic downturn, office providers are facing a challenging transition. And the fact that many office workers will continue to work from home should influence them to target smaller office units and more private workspaces.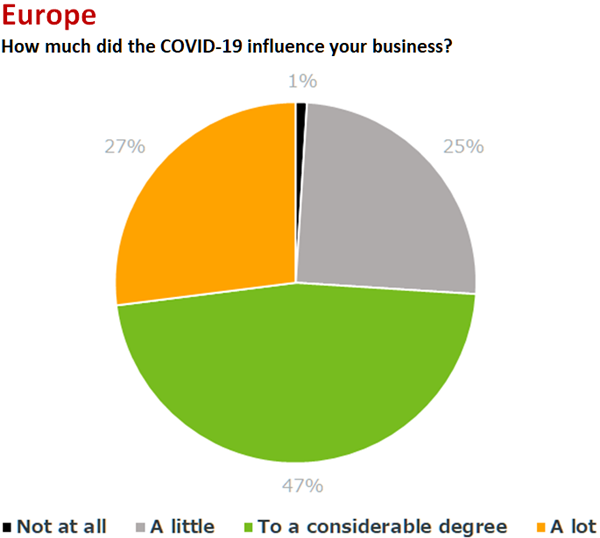 According to the Industry Survey 2020 from MatchOffice, 74% of the surveyed flex
office and coworking space providers and landlords report their business severely or significantly hit by the corona crisis.


Business brokers worldwide estimate coworking environments in the short run will come under pressure. Conversely, office rentals up to 300 sqm could be the winners of the post-corona reopening phase, because many office tenants typically want to ensure hygiene and security in their own private spaces rather than sharing the office with other people.
Before COVID-19, smaller office companies were the main users of coworking spaces. But now the market´s new demands for social distancing threaten to throw them under tremendous pressure altering the way office workers perceive their work patterns.
Not everyone will continuously be able to work from home to the same extent. Many of them will likely prefer working in their own private office spaces rather than sharing their previous coworking areas with other people, the analysis states.

Market pessimism
Surveyed at the beginning of May before the first small corona reopenings, according to MatchOffice Industry Survey 2020, office operators express general concern but also deeper pessimism for the market outlook and results for the rest of 2020.
42% of them report - for apparent reasons - lower or much lower office occupancy in 2020 so far compared to last year. More than half (54%) expect the occupancy to decrease in the second half of the year. A quarter of providers expects the prices to fall, one-third of them also predicts shorter contract lengths on signed leases for the rest of 2020.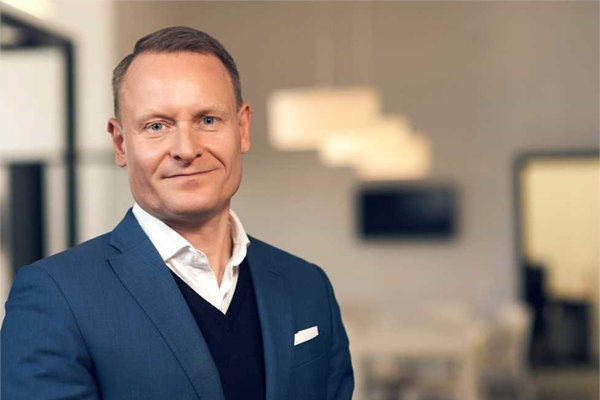 "Despite the operators´ current pessimism, we saw beforehand how our industry
managed to develop new clever approaches to adapt to the changed realities of
the commercial real estate market," MatchOffice CEO Jakob Dalhoff points out.


"Here at the end - hopefully - of the corona lockdown, I see it as a slight optimistic point of view that, after all, 59% of our respondents did manage to keep stability in pricing through these turbulent times.
Despite many office providers´ dark visions for the near future, we have seen beforehand how the industry managed to remobilize their faith, developing new approaches to adapt to the market´s changed realities," MatchOffice CEO Jakob Dalhoff points out. ●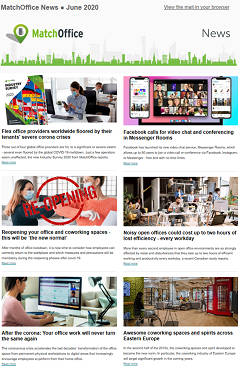 Read the MatchOffice Industry Survey 2020

Read more:
MatchOffice Industry Survey 2019
MatchOffice Survey Report 2018
MatchOffice Survey Report 2017
MatchOffice Industry Survey 2016