Join 800 dedicated coworkers from 50 countries at the Coworking Europe 2019 Conference - one of the world's largest and most influential coworking events - taking place Nov 13-15 in Warsaw Poland.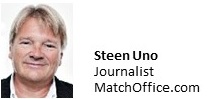 Over the past few years, Coworking Europe has evolved to become Europe's leading coworking event, as well as one of the world's largest focus and networking points for the coworking revolution, its cultural and commercial breakthrough.
This year, around 800 global coworking space providers, developers, investors, influencers and other market players will be heading for Coworking Europe 2019 in Warsaw.
During the three busy, exciting and most inspiring days, the conference will present 60-70 international speakers launching lots of open-minded debates and discussions on the current movements and developments of the coworking wave.
As co-sponsoring Emerald Partner, MatchOffice also this year will be welcoming partners and coworking enthusiasts with a favourable Special 5% Discount (code MatchOfficeCWE19) on their registration for Coworking Europe 2019.

Growing demands
"With immense hurry coworking has turned upside down, revolutionized the global office workspace as it used to be, increasingly also the commercial real estate market. And the coworking tsunami steadily continues its significant victories all over the world.
Recent studies show us that the demands for coworking facilities will continually grow in 2019 and into the 2020s. That´s why we have a great many new themes, topics, issues, etc. to discuss and relate to when meeting at the annual Coworking Europe Event," MatchOffice CEO, Jakob Dalhoff explains.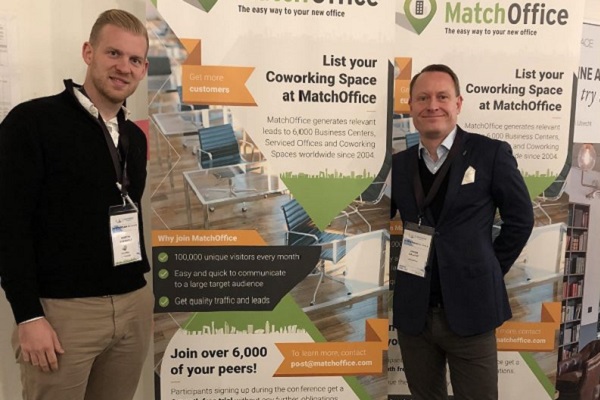 "We always have a great many new themes, topics, issues, etc. to discuss and relate
to when we assemble at the annual Coworking Europe event," CEO at MatchOffice,
Jakob Dalhoff (right) says.



The MatchOffice web portal for commercial leases recently detected a slighter decrease in digital searches for traditional office space leases.
On the other hand, the searches for coworking spaces have been increasing explosively - by 25% in 2018 compared with the previous year, while the increase in 2017 exceeded 100%.

Top speakers
"Last November, in Amsterdam, we debated coworking´s increasingly stronger influences on today´s commercial real estate markets - how some of the markets´ greatest representatives nowadays prioritize to launch own coworking initiatives, even brands.
Right now, the organizers of the autumn's Coworking Europe conference in the capital of Poland are eagerly signing a number of the global coworking segment's most fascinating trendsetters, influencers, and similar prominent experts to facilitate the upcoming autumn´s new inspiring discussions," Jakob Dalhoff says.
Coworking Europe 2019 in Warsaw will take place in the new conference areas and facilities at the national soccer stadium. The three conference days will feature a varied program with presentations, panel discussions, workshops, etc., which end up with social events at evening time. ●
Please sign up for Coworking Europe 2019 in Warsaw and benefit from your personal MatchOffice Special 5% Discount (code: MatchOfficeCWE19)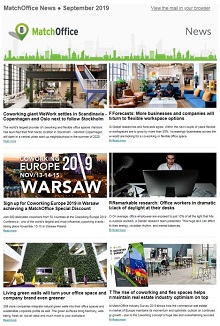 Read more:
Coworkingeurope.net: Coworking Europe 2019
MatchOffice.com: Coworking breaks through as an integral part of the real estate industry