Nearly every second office worker wants to work out of the daily workstation occasionally, according to the annual survey from the US office supply giant Staples.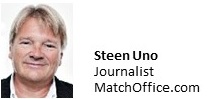 Last year just 32 percent of employees spent their entire working hours in the office - 43 percent of office respondents in Staples's study considered flexibility and the option to work outside the office as must-have.
But less than 38 percent of the employers answered that they are ready to offer their employees options to work remotely.
The survey also suggests that the open-plan office space, which was meant to promote collaboration and creativity, increases disturbances, makes employees distracted and motivated to seek job satisfaction and concentration outside the company premises.
The Workspace Survey is based on solid responses from 1,004 full-time office workers and 200 executives and heads of office in US and Canadian companies.

Open and distracting
"The open-plan office might have gone too far and now ultimately risks to get in the way of itself," stated Modupe Akinola, Ph.D., associate professor of leadership & ethics at Columbia Business School.
"While office workers in open spaces are more likely to think of their office culture and environment as transparent, distractions - like regularly overhearing co-workers' personal conversations - have turned unavoidable.
These distractions obviously have the potential to decrease productivity, increase stress, and drive employees away from the same offices that were designed to generate collaboration."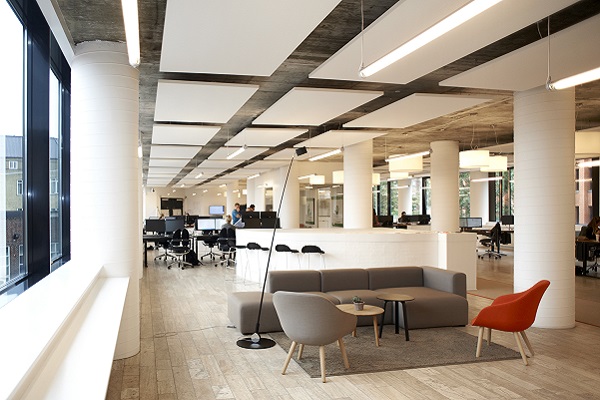 57 percent of office respondents of Staple's survey believe they are performing
significantly better by working far away from the disturbances in the company's
open space offices.

The office industry estimates that approximately 75 percent of global offices today are fully or partly designed and furnished as open workspaces.
Currently it´s a target of long discussions how companies would be able to complement the criticized open-plan offices with private and quiet zones, which secure employees sufficient peace and concentration.

Hotdesking
57 percent of respondents in Staples' study work best and without disturbances outside their daily office workplaces. Employees working in open spaces spend 11 percent fewer office hours than those working in traditional offices.
A solid 71 percent majority of the surveyed office workers feel closer to their employer when they get opportunities to work in varied areas of office spaces (agility seating or hotdesking).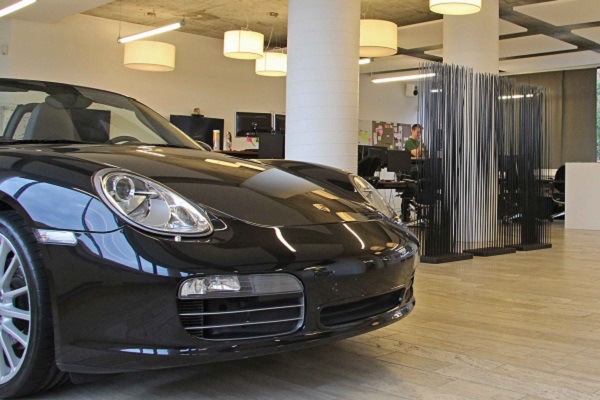 21 percent of US and Canadian office workers are willing to pay 10 percent of their
salary in exchange for more exciting and comfortable workstations.

Just 27 percent of Millennials - young generations between 1980 and 2000 - are currently employed in traditional office spaces.
Nearly 14.6 million American office employees are utilizing co-working spaces, while 21 percent of US and Canadian office workers are willing to take a 10 percent pay cut to work in nicer workspaces.

Working remotely
The Danish Chamber of Commerce last year concluded in a survey that working remotely from home could be a source of higher productivity if dosed properly - i.e. not for more than two hours a day or one day a week.
It is a prerequisite that the individual employee thrives on remote work and considers it as an opportunity to achieve a better balance between working life and privacy by saving valuable transport time to and from office. ●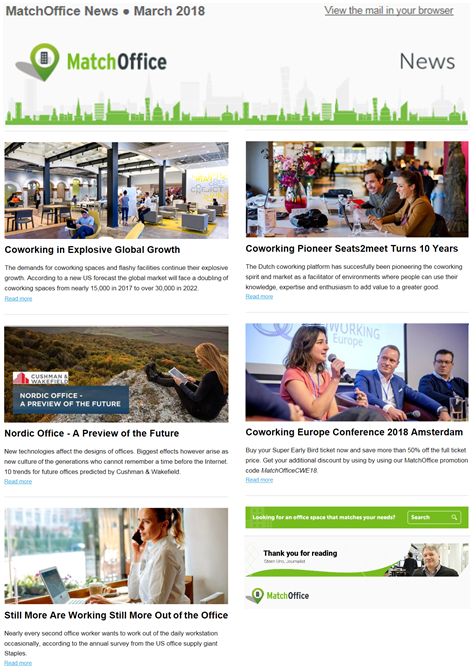 Read more:
Staples.com: Workplace Survey 2017
Medium.com: The Future of Work is Remote
Allwork.space: Open Offices Don't Work, Is It Time To Reconsider Cubicles
The Best Advice For Remote Work Success From 10 Global Teams (Free Guide)