The activity-based office defines the future work environment. Still, too many companies are designing too many not well thought-through flex spaces unable to balance and support the employees' activities according to a Danish workplace design expert.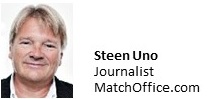 "All of us who work with our heads more than with our hands have the same two dominant needs: the need for many different kinds of collaboration and the need for working alone. For some people, the balance is 50-50, for others who produce more, it may be 20-80 cooperation and working alone, respectively.
The problem with the many unthinkable large spaces is that they target to support both activities at the same place, at the same time and most often without extra facilities. Only when we start focusing on where the employees are and what actions they have during their workday, we can begin designing our office square meters with the right facilities."
Expert in workplace design and CEO, Lene Becker from LAIKA Room Design, supports companies to clarify, design and furnish their office spaces and work environments.
She believes that companies insufficiently care about their employees´ actual workday and office space needs when designing new modern, usually activity-based, environments.

Activity-based designs
Employees very often work in individual cycles, and that´s why their needs for collaboration and concentration in large open-plan spaces arise asynchronously during a day.
"When a company starts the journey towards activity-based work, it will be valuable to gather facts about how the organization is using existing facilities through various quantitative and qualitative measurements," Lene Becker says.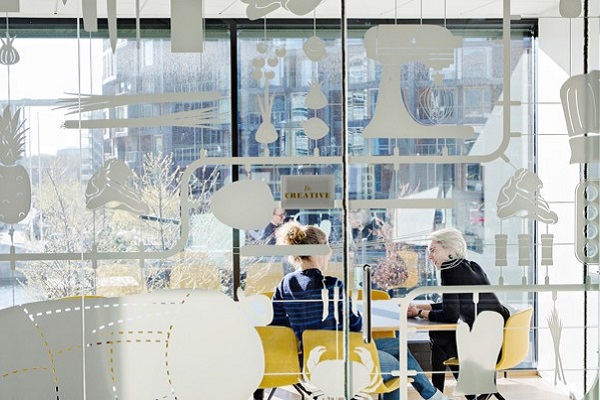 The problem with not well thought-through office spaces is that they targeted to
support employees' need for collaboration and concentrated working alone at the
same time. Photos: LAIKA Space Design

"If over a shorter period, we focus on the content of our workday, we will discover the many different types of actions that fill our work calendar and how these activities weight to each other.
We know the method from different nutritional paradigms based on the idea that recording our food intake creates an overview of what we put in our mouths. But contrary to specific dietary approaches, activity-based work is not about getting rid of the 'empty snack calories', but about getting the most out of them."

Differentiated spaces
The activity-based design of workplaces and spaces has now become a must when companies of all sizes and industries strive to implement new or update their existing workspaces.
"The office design should reflect what our brains need, and make it easy and intuitive for us to find the solutions in our surroundings," Lene Becker emphasizes.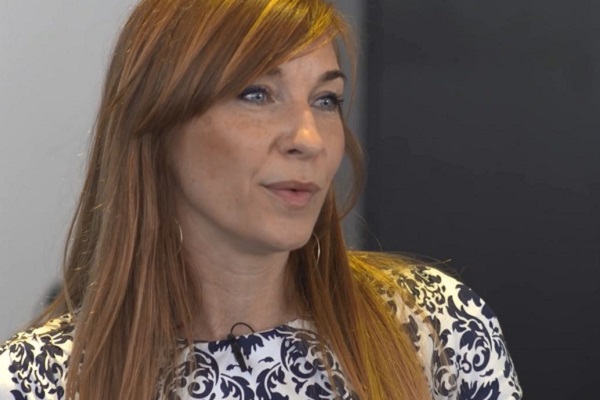 "Companies focus insufficiently on their employees' actual workday and workspace
needs when designing their activity-based environments," Danish workplace design
expert Lene Becker, LAIKA Space Design, states.

"Different spaces for different activities," sounds LAIKA's overall headline for companies decided to reorganize and differentiate their workspace into activity-based design and decor:
'Homebase' in defined zones making clear whether the office worker is quiet or talking, open meeting facilities for informal meetings, inspiring meeting places for brainstorming, well-designed meeting rooms for the more extensive presentations, and quiet zones to remain undisturbed.

Variety and well-being
"Curiosity in today's changing workday in space and behavior is needed and essential to our job satisfaction. Both as an individual and an organization, there is much to be gained from an open approach to our work, and what we as human beings need to thrive:
Community, collaboration, play, tranquillity, the sense of efficiency - these are qualities belonging to a well-designed, activity-based work environment with its palette of spaces for all our many daily activities and needs," Lene Becker underlines.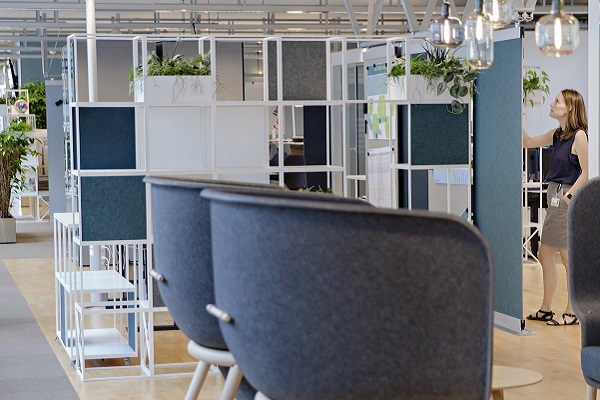 Different spaces for different activities, LAIKA's headline sounds for every company
decided to reorganize and differentiate their workspace into activity-based designs
and decors.

"Because as humans, we naturally seek the variation, our brain has an ongoing need for various kinds of activities to keep the energy up during a workday and to produce optimally.
It raises high-quality requirements on companies' activity-based designs to get the various facilities to communicate and correspond with the employees' variety of daily needs," Lene Becker adds. ●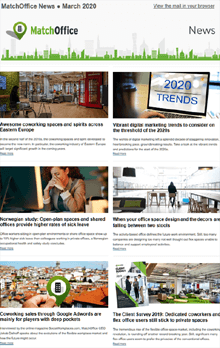 Read more:
Laika-rumdesign.dk: Well thought-through space planning and workplace design
Officesnapshots.com: Activity-based office workplaces and designs
Cowrks.com: Types of Active Spaces You Need to Work at Your Productive Best
Robinpowered.com: The Ultimate Checklist for Adopting a Flexible Work Environment