Danish high-end office provider Ordnung+ is attracting a number of international companies, including US giant Amazon - with their three new top-designed penthouse floors in Cph City's highest office tower Codanhus.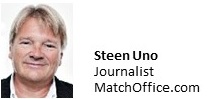 From 1961 until 2008, a major Danish insurance company Codan throned in their private owned iconic office tower, at the time Denmark´s highest office tower.
Last year the expanding Danish serviced office provider Ordnung managed to take over and refurbish the three top floors of charismatic Codanhus just on the borderline between Copenhagen inner City and municipality enclave of Frederiksberg.
This spring all offices and coworking spaces on the restored and redesigned 18th floor were rapidly rented. In April further 900 spectacular square meters opened on the floor below - now Ordnung+ Gl. Kongevej can present 200 new top-designed office spaces with high-end luxury furniture.
Penthouse flor on the 19th floor offers a number of literally top-rated coworking spaces, business lounge, meeting rooms plus a 300 sqm open roof terrace with a breathtaking panorama view of the city roofs.

Unique view room
"Our penthouse terrace is available for our tenants and their guests, but we think this unique view room certainly has the potential also to attract larger exclusive events, press meetings and more.
We´ve designed two beautiful meeting rooms with direct exit to the terrace, so you can arrange your meeting on top and have lunch served outside," Ordnung Office Hotel COO, Hauke Haas states.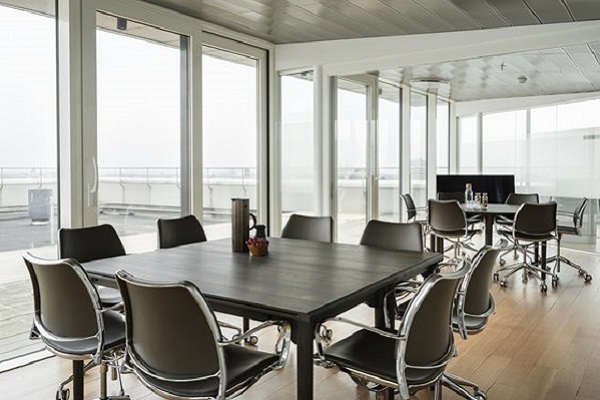 On the penthouse floor, Ordnung+ has designed the most inspiring meeting rooms
and coworking spaces of Copenhagen with access to a 300 sqm open roof terrace
with a 'breathtaking' panoramic view of the City.
The refurbished new serviced office on top of the Codanhus is the second luxury environment of Ordnung's new exclusive ´Plus´ category - the first Ordnung+ coworking spaces on Strandvejen in Hellerup had a premiere last year.
In addition, Ordnung offers seven other serviced offices and coworking spaces in Copenhagen - another new one has recently opened on Frederiksborggade at Nørreport Station - and also two very centrally located locations in Odense.

Business network
"In Codanhus, we are very proud to offer Copenhagen´s one and only 24/7 serviced office with a staffed reception and high-class guard security 24 hours a day. This service has very high priority, especially among our international tenants.
At the time 300 companies and Ordnung tenants with a total of 1,000 employers have access to Ordnung´s business network with +50 meeting rooms in our 11 serviced office and co-working locations," Hauke Haas underlines.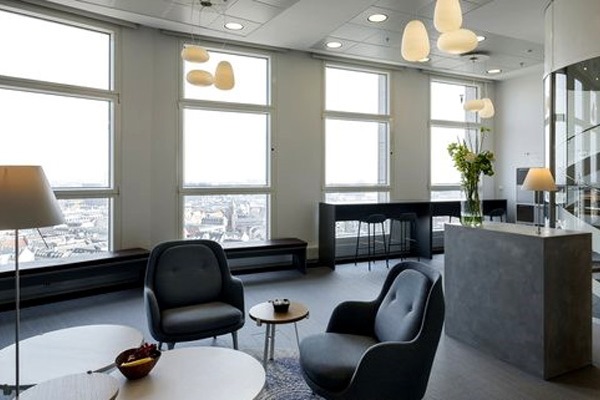 Top qualities in the selection of designs, materials and interior decor are Ordnung's
signature and exclusive offer to high-end businesses, entrepreneurs, freelancers etc..


Among Ordnung's spectacular details in Wonderful Copenhagen Coworking at Codanhus are a 12-meter long imposing conference table in smoked oak, Eames and Herman Miller top-class office furniture and a lot of other sublime designs.
Besides espresso machines, kitchen facilities etc. on every floor, Ordnung´s companies can subscribe to delicious lunches in the building´s restaurant area down on the first floor.
"It´s our strongest ambition that our tenants - from the big company to the individual freelancer - feel comfortable and at home in our beautiful prestigious environments, so they can serve their customers and collaborators in the very best ways," Hauke Haas adds.

Market in speed
Codan Insurance, owned by the British insurance company Royal & SunAlliance, still has their Danish headquarter in the 41,000 sqm Codanhus building, which the old Danish insurance group owned from 1961 until 2008. In the spring of 2018, the Swedish property investment company Klövern bought Copenhagen´s iconic office tower.
Companies obtain a lease at Ordnung+ Codanhus for periods of three months. After that, the lease will automatically be renewed for another three months until terminated.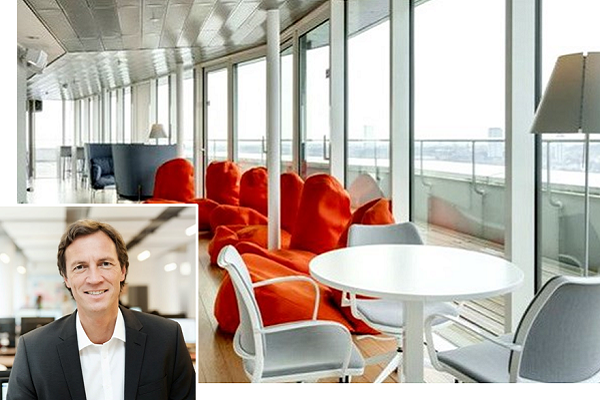 "We enjoy a great momentum in the office space market right now. We´re looking
forward to announcing our penthouse floors in Codanhus for fully rented already
this summer", says Hauke Haas, COO at Ordnung Serviced Offices.

"We really enjoy great momentum in the office space market right now. Over the past year, we have experienced a huge demand for our flexible offices and coworking spaces.
A few months ago we became able to announce our very popular Lyngby location totally rented and we have great expectations that we´ll achieve a similar optimal result on top of Codanhus already during this summer," Hauke Haas optimistically considers.
In particular, Ordnung Serviced Offices reckons that several other international companies, agencies, and freelancing people are going to follow Amazon Web Services to the tower top of Codanhus - to Ordnung´s panoramic penthouse office and co-working environments on top of Copenhagen City. ●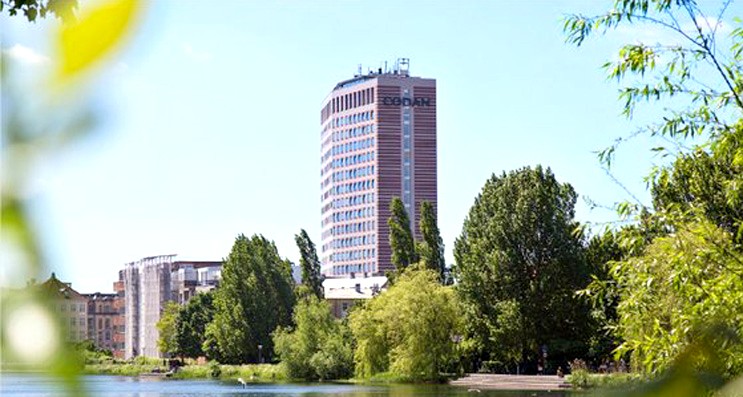 Read more:
Ordnung.nu: Luxury serviced offices and a spectacular view
Matchoffice.com: Move your business to the top of Copenhagen
Business.dk: Democratic square meters on the top of Copenhagen
Matchoffice News: Alles in Ordnung in Copenhagen - coworking with prestige